AS TEMAN
Famous Musical Instrument Campany in China
Dongguan Manzhushahua Musical Instrument Manufacturing Co., Ltd.
We provide consulting and purhcasing services to handpan enthusiasts around the world.
Who are we?
Like many other handpan enthusiasts, about ten years ago in 2010, the founders of AS TEMAN were attracted by this new and unique, beautiful-sounding instrument - Handpan, but were discouraged by its inaccessibility. After years of study and research with domestic and foreign handpan professionals, these young people finally established their own handpan musical instrument company and "AS TEMAN" brand in 2017. Based on China's strong raw material market and relatively convenient logistics environment, AS TEMAN has been doing its best to ensure the original sound quality of the handpan, while making the price more affordable and fair, and in a true sense, we strive to achieve the common people of handpans they love, and handpans enter thousands of homes. Our dream: everyone who loves handpan can have THE sound that fits his soul.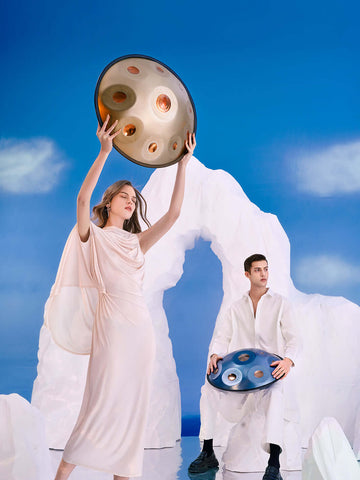 What are our advantages?
After more than five years of precipitation, along with more and more stable production of handpans in most popular scales on the market, we began to independently develop a patented advanced nitriding technology to nitride different patterns on the quenched stainless steel shells of our handpans. The pattern makes the handpans no longer only quenched golden or copper color, but full of personality, satisfying the artistic pursuit of our customers. Moreover, you can customize all kinds of handpans: choose your favorite scale, color, and even favorite pattern. We want to make the handpan a popular instrument for everyone, while allowing you to show your unique personal aesthetic and charm in your social events.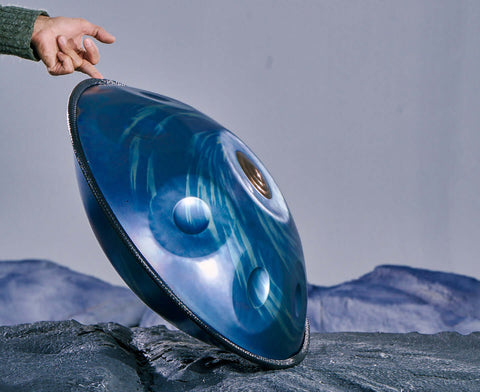 What services can we provide?
This is the flagship store of AS TEMAN. We offer handpans currently starting from $600 with carry bag, gift set and fast free shipping. You can order a handpan with high quality and well-designed fancy style in a fair and affordable price here, together with quick update, considerate customer service and after-sales support. We are definitely your ultimate choice.
We have common custom scales of 8 notes, 9 notes and 10 notes handpans. You can choose custom colors and patterns too. Click here to see details. If the scale you are looking for is not listed on this page, please contact us to see if it's available.